We are not talking about and old Clint Eastwood spaghetti western movie, but about the 2020. Throughout the year we've heard many comments and adjectives about the 2020. Most of them sounded like: horrible, bad, evil, unlucky, etc. Well, for the people who lost their loved ones, it most certainly was, ugly. For the others, let's just call it, a different, challenging kind of year.
The bad
The year, for us, started with skiing in Austria and Italy, and planning and daydreaming about a 2-week trip to Vietnam and Cambodia sometime in March. As the news of the virus spread, it became less planning, still daydreaming, and slowly worrying about what's coming next. When we came back home to Pula at the beginning of March, even the daydreaming stopped. By then, the news were getting worse every day, and the word "Lockdown" was used more and more often. And then it came. The world has stopped moving and travelling. Everyone were forced to stay at home. No one had any idea how long will it last. Although we enjoy the family company, playing cards and board games, with only outdoor activity being taking turns to walk the dog, it was not exactly an outdoor persons dream come true. 
The seasons preparations were done. Kayaks were ready, new, long sleeved wetsuits arrived. We were all set to start kayaking, coasteering, snorkelling, SUP and bike tours on the 1st of April. As the lockdown continued past the announced 3 weeks, reservation cancelations started coming every day and our financial worries started growing. Our only hope was that the scientists are right about the theory that in the summer, the illness could be diminished.
May came and went. The kayaks remained dry. Even the weather didn't play along when we tried to organise kayaking for our friends. It was like everything conspired to go wrong, to test our durability.
The good
June arrived, and with it, the promise that the borders will open and a chance for tourists to arrive. Finally, we started seeing brighter sky, and this time, it was not just us coming out of the cave. Slowly but steadily we started to receive bookings. This time it was different. There were no more long term reservations, mostly just last minute, like in most of the world in that moment.
We only started discovering things to get used to. Instead of greeting our guests with a firm handshake or a hug, we were waiving a bottle of disinfectant to wash hands before proceeding. We were anxious how the guests would react to such a greeting, but they were all positive and even grateful that we take care of such things. In the end we'd say goodbye with a hand wave, fist or elbow bump. But, we have to admit, we did miss those hugs!
With our small, intimate, groups (up to 8 people, that hasn't changed), we always managed to keep the 2 meters distance 🙂
The best
Being on the water every day finally made us feel "normal" again. We were there where we belong, doing what we enjoy and love. Paddling, jumping, diving, exploring and making water splashes. One thing that hasn't changed was the laughter and happiness we shared with our guests. Even in these difficult times, there were plenty of smiles and laughs. We thank you, our guests, for that!
Out there, on the sea, we managed to notice, that the pandemic didn't produce only negative impact. The good side of it was that the air and the sea were cleaner, with smaller crowds, fewer boats on the sea, fewer crowds everywhere in general, and we were able to see the dolphins more often than before. Mother nature was recovering.
Even better
Few things we all learned through this pandemic: family, friends, love and laughter are most important, nature can recover if we give it a chance. As the 2020. is coming to an end, try not to remember it as the bad year. Remember it as a year you spent more time with the ones that really matter. 
2021. will be here in a few days, maybe the pandemic will disappear, but don't forget the lessons this one has taught you. Be happy, healthy, stay safe, smile a lot, love and care for each other, be bold and daring. We, Pula Outdoor team, wish you a great holiday season, a happy and adventurous new year!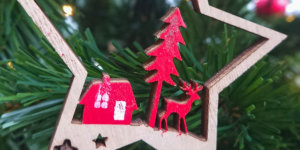 If you are looking for a place for epic experiences, you know where it is, in Pula, Croatia. We'll have all of our standard adventures on the menu! And, we're creating new ones for the upcoming season as well. Pssst, it's a secret for now. Follow us on Facebook, Instagram and blog and you'll find out soon 😉
P.S. Just please, don't use firecrackers, Boni doesn't like them (just like many of animals in our surroundings).
If you'd like to tell something or share with us, you're invited to drop us a note(opens in a new tab).