When traveling to Croatia you'd probably like to do some research, plan and organise your itinerary and activities in advance. Croatian coast offers you a number of exciting things to do during your vacation if you're not the person who would just hit the beach every day for sunbathing and chilling. It's, of course, great for that too, but there is so much more to be discovered, seen and experienced. Some of the activities may include outdoor sports like hiking, climbing, cycling, or the water activities like kayaking, snorkelling, windsurfing, stand up paddling etc. and Coasteering!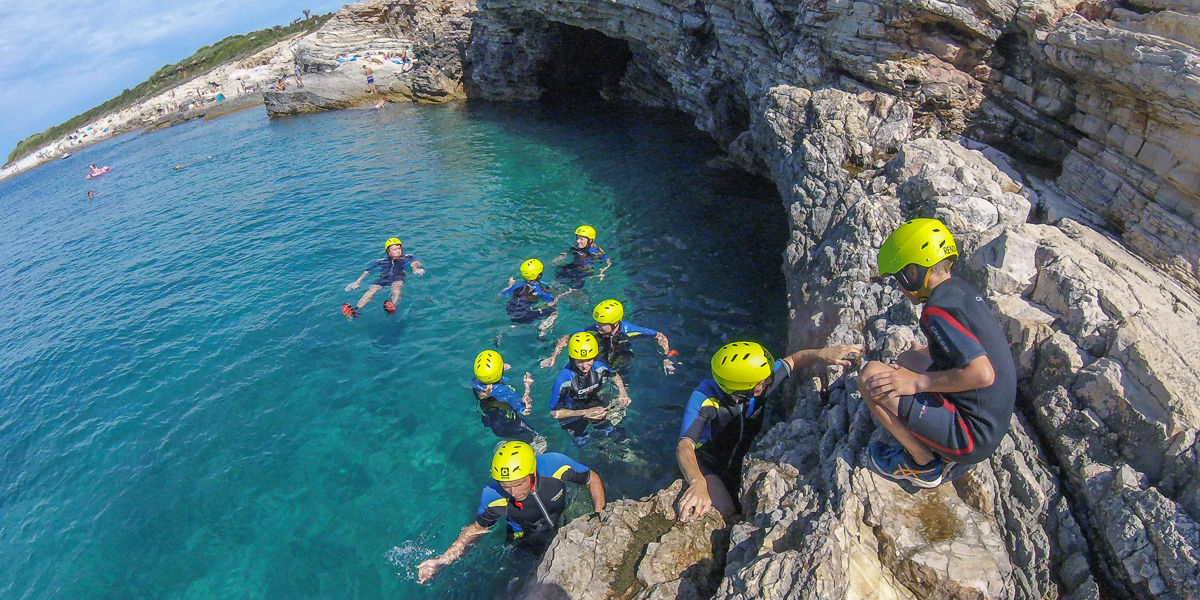 The rocky coast of Croatian Adriatic sea is perfectly shaped for this fun activity called Coasteering. It offers you a natural playground for this sport with it's pristine waters, cliffs to climb and jump off, cracks to crawl into and caves to explore. If you've never heard about coasteering before, you can read more about it here. Fun and excitement for the day are guaranteed.
Where to find it?
Many of us did some sort of coasteering during our lives without giving it a name, or just calling it cliff jumping. The activity is slowly gaining in popularity and is more and more accessible in the world. It's a combination of exercise, exploration, learning and having fun! When you type in the search engine, for example "Where can I go coasteering", you'll get many good tips and locations where you can do it. Basically, where there are cliffs, the coasteering adventures can be found. Most of the results are based in the UK, as the sport has been invented there.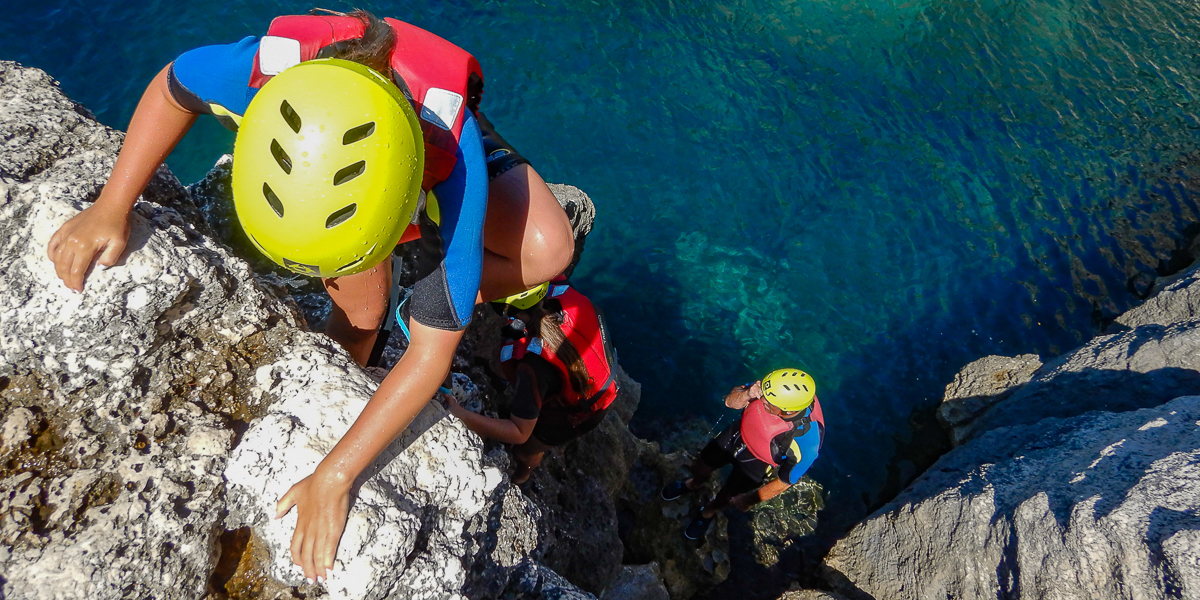 Searching for "Coasteering Croatia" may give you only a few results. Some results may suggest going to Split where you can experience Deep water solo climbing with Cliff jumping. Anyway, for the real Coasteering experience, where you'll enjoy climbing, jumping and exploring the secrets of the intertidal zone, we suggest you to visit Pula! There you can find us, Pula Outdoor 🙂 Our founder Tea (Thea) pioneered in this area with coasteering tours 10 years ago. As a trained and experienced lifeguard and coasteering guide, she'll show you the most beautiful hidden corners on the Cape Kamenjak and Pula coastline. Would you like to give it a go?
If you need a little more encouragement, or want to see what this exciting activity has to offer, take a look at our Youtube video of Coasteering Adventure on Cape Kamenjak near Pula.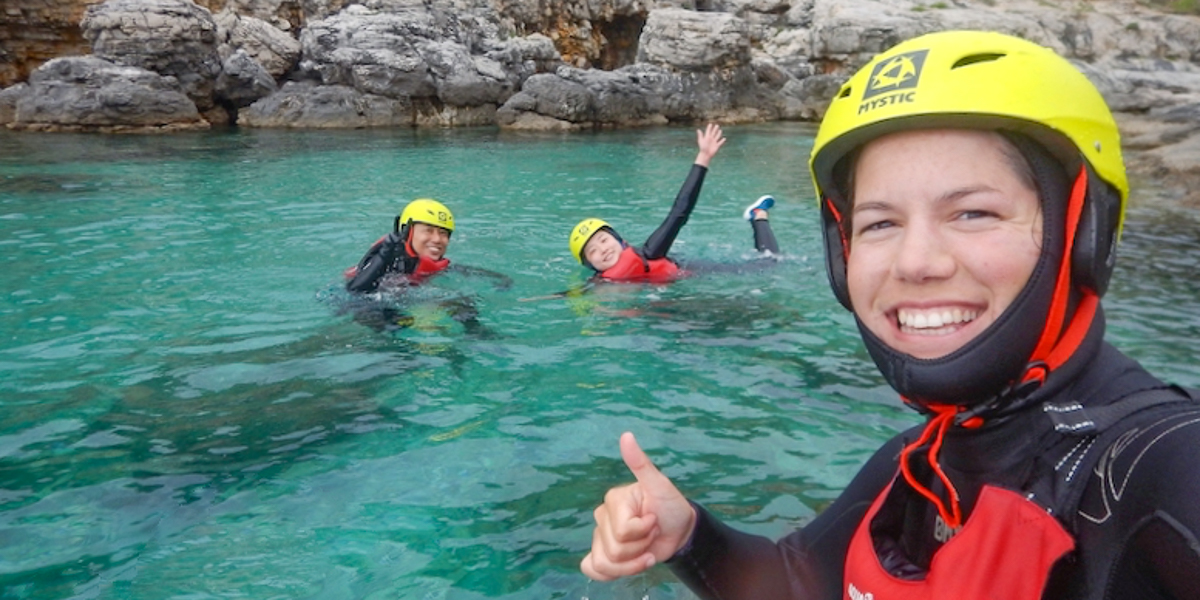 All the inquiries can be sent here, and we'll be happy to hear from you!
You can support us by giving us a "thumb up!" on Instagram, Facebook or subscribing to our YouTube channel 😉