Are you thinking about visiting Croatia for your next vacation, but Istria is not on your itinerary yet?! Here is a list of 10 reasons why you should definitely include it…
It's Covid-19 safe
From the beginning of the pandemic and throughout it, Istria has had some of the most favourable statistics of Covid-19 infections, not only in Croatia, but also in the whole Europe. During the winter, it was one of the few remaining "green zones" in Europe and the Istrian health department and civil protection units are working hard to keep those stats low.
For more details about your safe stay in Croatia and Covid info, you can look it up here.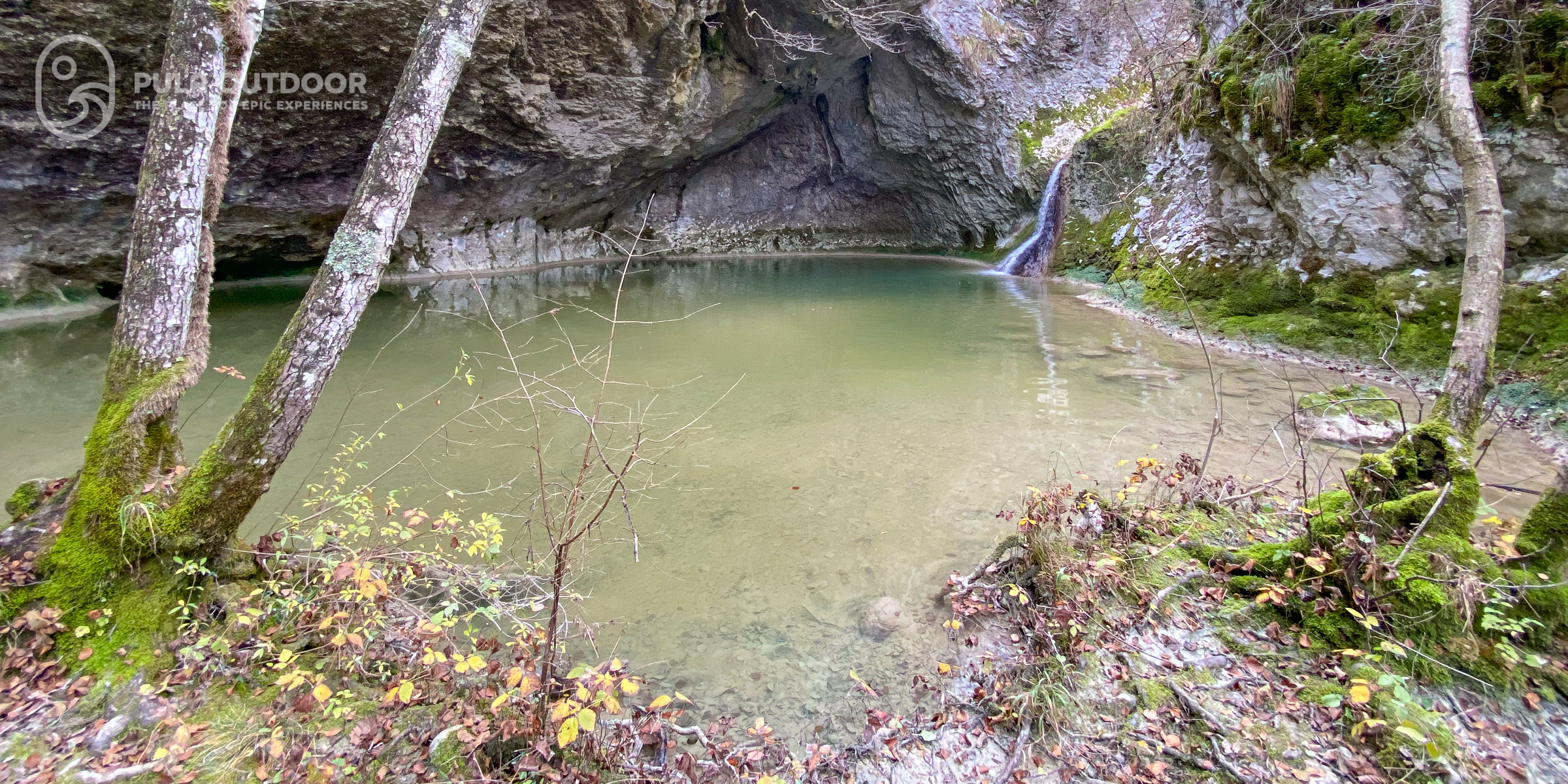 Breathtaking nature
Whether you like the hills and mountains or flat plains, rivers, waterfalls or the sea, canyons, caves and fjords, countryside or the urban historic sites, in Istria you don't have to choose, here you can find it all. The hilly countryside gives you a feeling of Tuscany with it's groomed vineyards and orchards. The highest peak of the region, at the nature park Učka, gives you amazing views over the whole Istria county on one, and Kvarner bay on the other side.
All along the coast of Istria you can find breathtaking beauty of nature, especially in the Nature parks of Cape Kamenjak, Lim fjord bay and the National park of Brijuni Islands.
Pleasant climate
In Istria you can enjoy a very pleasant Mediterranean climate. The winters are mild and the summers hot. It's not as hot as the Dalmatian coast, which is sometimes a blessing because temperatures between 28 and 35 degrees are more than enough for a great summer holiday. Sometimes, it does get hotter than that during the heat waves, but then there's plenty of sea to cool down in.
The sea and the beaches
Istria is a peninsula on the northwest coast of Croatia. On the north of Istria there's a border with Slovenia and the remaining three sides of it are surrounded by the Adriatic sea. There, on the 539 kilometers of coastline, you can find your own place of tranquility and beauty for your perfect vacation. The majority of the beaches are rocks, stones and pebbles. It's possible to find some sand in some places, but better be prepared and bring water shoes to make your vacation sore feet free. And watch out for those sea urchins! 
You can discover some of it's hidden coves and beaches, high cliffs, islands… all of them surrounded by a perfectly clear, turquoise sea. You may see some of the photographs on the internet and think they're photoshopped, but we assure you, they're not.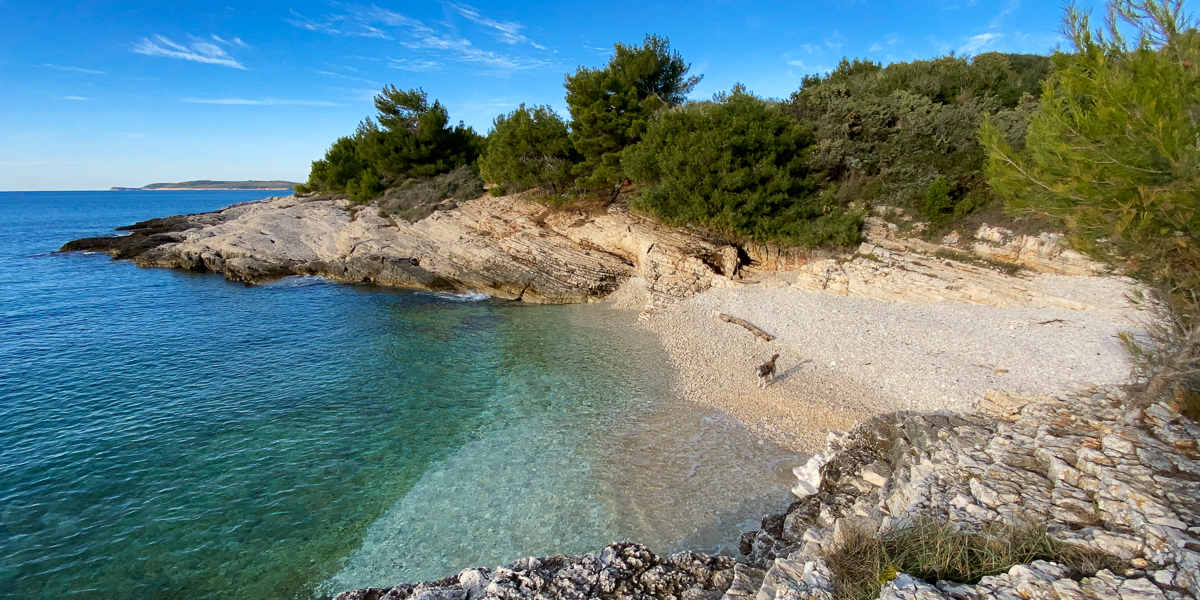 Variety of sports activities
Speaking of beautiful nature, awesome climate, sea and beaches, the combination of those factors make Istria a perfect playground for all the outdoor sports enthusiasts. There is a wide variety of sports activities of all kinds. For the engine powered sports enthusiasts there are many jet ski, boat or quad rentals or guided tours available. For the adrenaline junkies they can try rock climbing, paragliding or parachuting from an airplane.
For the outdoor lovers that want to stay on land there are numerous biking and hiking trails. And for those who just can't live without the vitamin Sea, Istria offers so many things like kayaking, stand up paddling, windsurfing, kitesurfing, snorkeling, coasteering, scuba diving, sailing and more…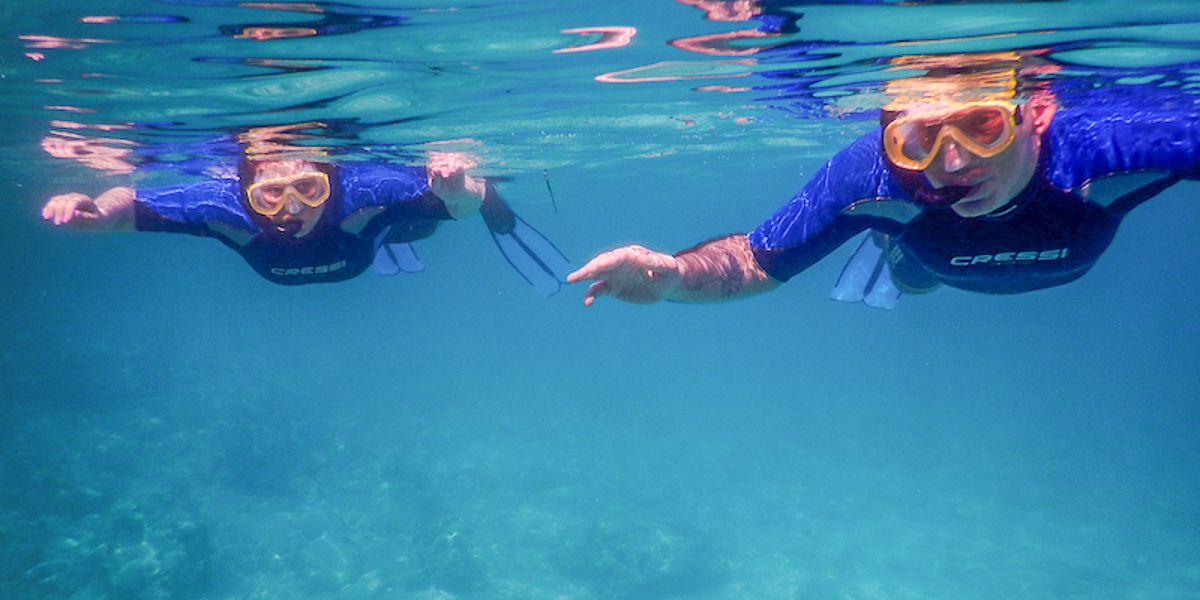 Culture and history
From ancient history, Roman empire, the Venetians, Napoleon, Austro-hungarian monarchy, Italy  and everything in between, Istria has been conquered and reconquered. Whoever came to the conquest, also left a piece of architecture, culture, history and traditions behind. Today you can visit many of the cultural monuments all across the peninsula.
Some of the most prominent monuments to visit are: UNESCO world's cultural heritage site of the Euphrasian Basilica in Poreč; Roman amphitheatre, the Forum and the Temple of Augustus, Triumphal Arch of the Sergi in Pula; the medieval castle of Dvigrad near Rovinj; old town Rovinj etc…
The picturesque small towns and villages
Did you know that the world's smallest town is located in Istria? It's called Hum and you can find it in central Istria near the city of Buzet. In the whole Istria you can find many hilltop villages like Motovun, Grožnjan, Oprtalj, with their stone streets and houses and medieval churches bell towers pointing at the sky from the very top of the hill.
After recharging your energy in the tranquility of the picturesque and charming Istrian inland, head to the coast for a fresh salty breeze. Visiting the coastal towns like Rovinj and Poreč you may have a feeling you are actually in Italy, with their colorful buildings and narrow streets. Wherever you go for a visit, make sure to try local products for the full enchanting experience.
Wine, olive oil, truffles and prosciutto…
That's actually 4 separate reasons, each one worth visiting Istria for. Istria is known for it's fine cuisine and gastronomic pleasures. Some of the best restaurants in Croatia await to amaze your palates with Istrian Malvasia and Teran wine, award winning virgin olive oils, cheese and prosciutto, traditional pasta – fuži and pljukanci, truffles, amazingly fresh fish and seafood… 
The list just goes on and on. There are so many choices that you can enjoy your gastro vacation to the fullest. And if you don't want to just eat but also see how it's all made you can also join tours like truffle hunts in Motovun or organic olive oil production tours and tastings. 
9 Festivals, concerts and more
If you're worried there will not be much to do in terms of events in Istria because it's maybe a little less famous than some other parts of Croatia, we assure you, there is nothing to worry about. You can find something for everyone in the variety of events that take place every summer. You can choose from film, music, food, visual light festivals, music concerts, parties, wine and food tastings and much more. 
Just imagine yourself watching movies under the starry night sky in the ancient Roman amphitheater during the Pula Film Festival. Or enjoying good wine and truffles at the Motovun Film Festival. Or maybe enjoying some classical or rock concert in an old fortress… 
10 Good value for your money
Istria has some more advantages versus the Dalmatia, not just the lower temperatures. The prices are somewhat lower than the south Croatian coast, especially compared to Dubrovnik or the islands like Hvar and Korčula. And you can also expect a little bit less crowd. It does get busy in the high season, especially during the festivals, but it's still manageable..
If you need more advice or ideas on what to visit or do in Istria, check out our blog posts, or contact us here.
You can see more photos and information of the events and adventures, and support us by giving us a "thumbs up!" on Instagram, Facebook or subscribing to our YouTube channel 😉