It's that time of the year when everything is just about Valentine's day. 
You can't miss it even if you try. You listen to the radio – Valentine's day, talk shows; you watch TV – Valentine's day again; browse the internet – there is Valentine's day too! Don't be surprised if it pops out of your cereal box, while having breakfast! Everywhere you look, it is all about love, hearts and chocolate. We should have it more often than just once a year…love, hearts and chocolate. 
For most people Valentine's day is flowers and a candlelight dinner at a restaurant. Flowers are always a lovely gesture and this year, due to Covid-19, the restaurants in Croatia are not likely to open for the date. Well, even though it's winter, you can still spend your days outside and enjoy nature, so here are a few ideas for your outdoor Valentine's day date. As love goes through the stomach, all of these ideas of course include food and drinks, some kind of picnic.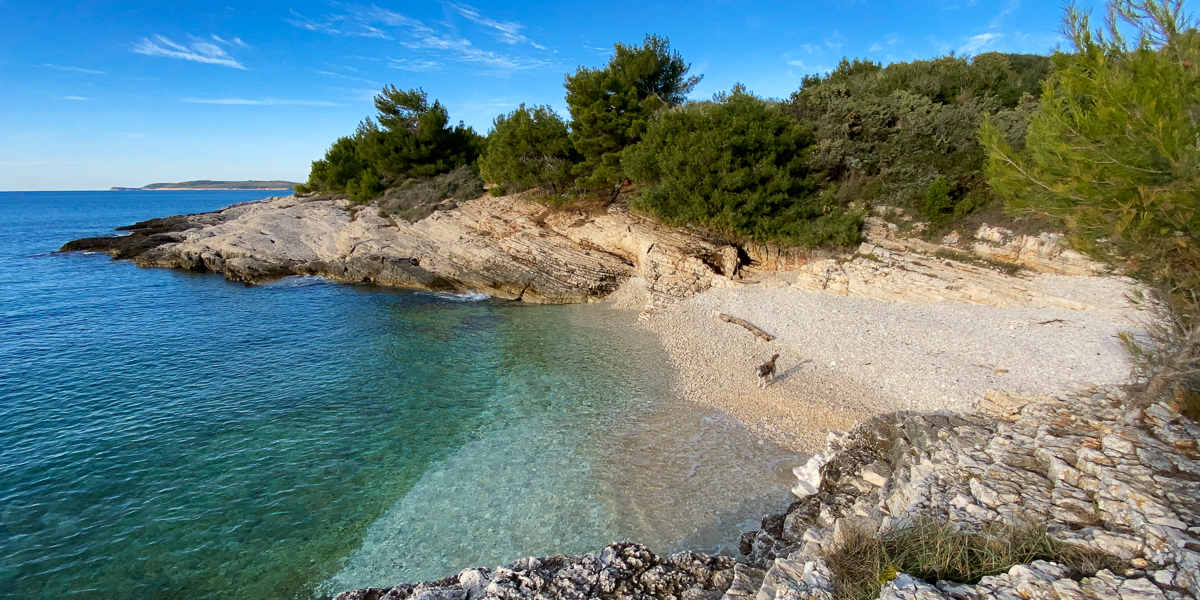 Romantic picnic on a secluded beach
Pack your favorite food, drinks, a thermos bottle with hot chocolate, some blankets and take a walk to the secluded beach. Here you can enjoy snuggling together in the fresh air, with a soft breeze on your faces and the meditative sounds of the sea washing the shoreline. Make sure to find a beach facing the south-west for more warmth. The positive side of winter is that you don't have to wait until late hours to watch the sunset. A beautiful sunset will complete your romantic date.
Have a bike ride
If you're in a mood for a more active and more exciting Valentine's day, grab your backpacks, helmets, hop on your bikes. And go together exploring old towns, forgotten fortresses, new forests, drive along the coast and beaches, through vineyards and make stops for wine tasting at the local wineries, or climb hills with amazing views. Make sure you take many selfies in all the beautiful places for your future adventure photo album.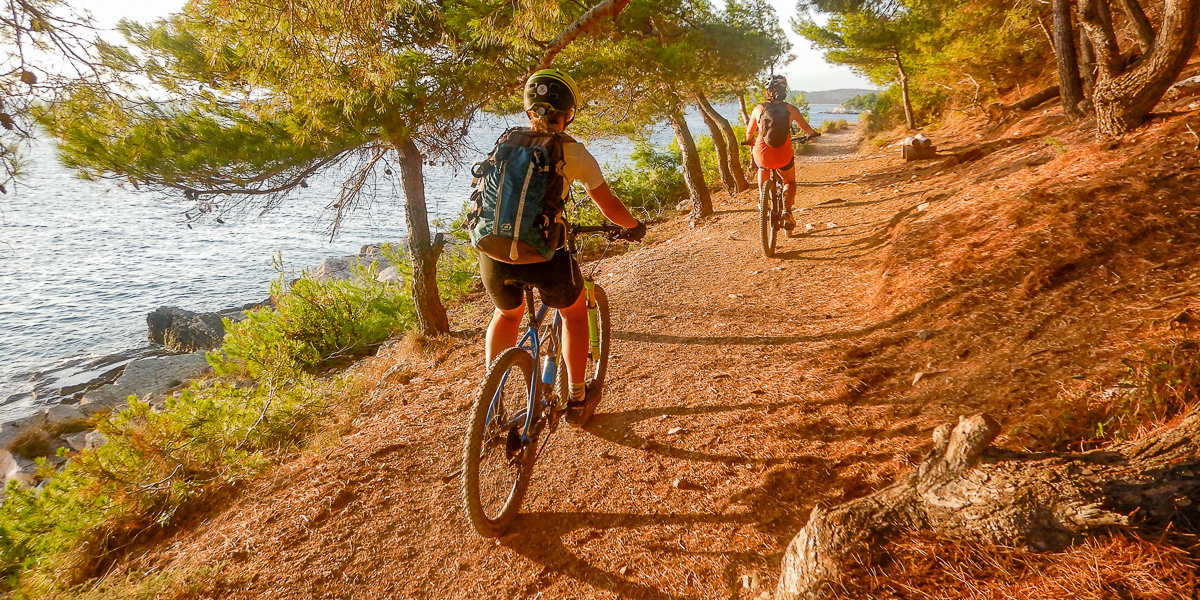 Visit a national park
Daylong trips are sometimes more fun than the week-long ones. Take a car ride to the nearest national park. It doesn't matter if you already visited it in the summer a few years back, winter offers a different perspective. There will be for sure less people and the colours of nature will be different too. In case of snow, then you are in a treat for your eyes and romance. There is nothing so romantic as a perfectly peaceful, frozen, white landscape. And if you find yourself at the snow covered Plitvice lakes, then you really hit a jackpot.
Go ice skating, sledding, skiing or snowboarding
Speaking of snow and ice, if you have that option, go skiing, snowboarding, ice skating or/and sledding. Those are all great activities to spend time with your Valentine. If you don't know how to ice skate, even better, then you have to hold hands 🙂 In case one of you can't ski or snowboard, then skip it for now. Because, your partner teaching you how, is not the best idea, especially on Valentine's day. In that case, go sledding, because that's always great fun. Snow and sled, make us all turn into children again. Throw in some snowballs and build a snowman, and that's just pure fun and laughs all day long.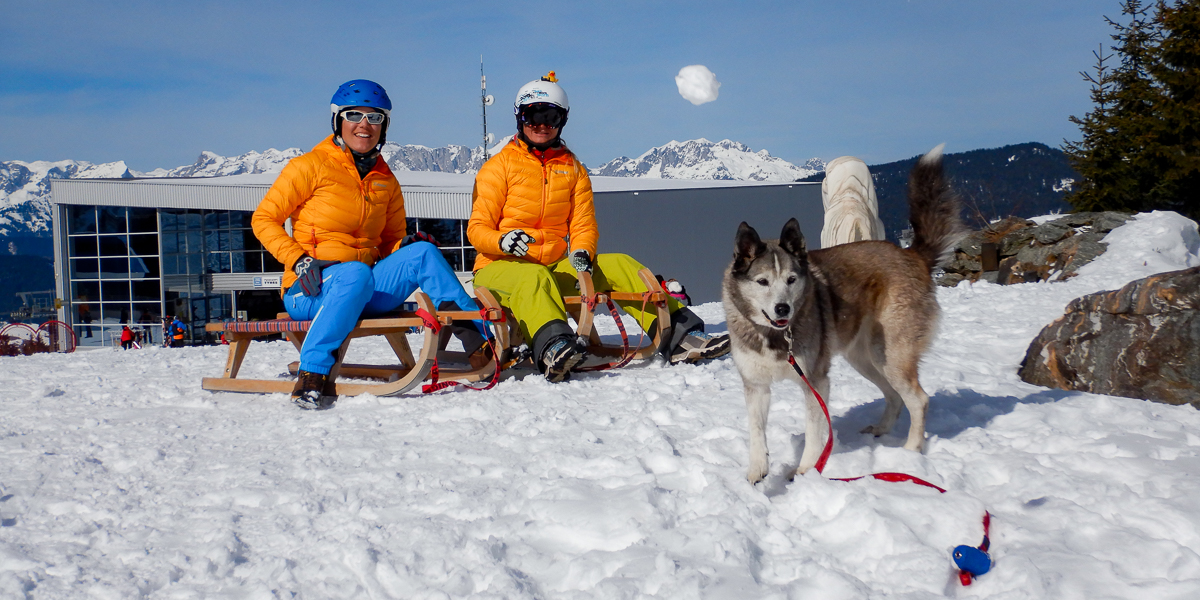 Have an indoor dinner, buy an outdoor activity voucher as a gift.
You're one of those people who are always cold, and don't want to spend much time outside during winter? We have a solution for you too. Stay at home, cook together a nice dinner. Enjoy the warmth of your home, if you have a fireplace, even better. Build a fire, have some delicious food, a glass of wine, dessert. To make it an outdoor Valentine's day date you can buy an outdoor activity voucher. For example, cave kayak tour, night glow kayaking, snorkeling or SUP & rocky coasteering tour, depending on your preferences. Wrap it as a gift, so it's cheerful and colourful, and use it in the summer, when it's nice and warm.
Enjoy your Valentine's day everyone, and remember to share love, hearts and chocolate all year long.